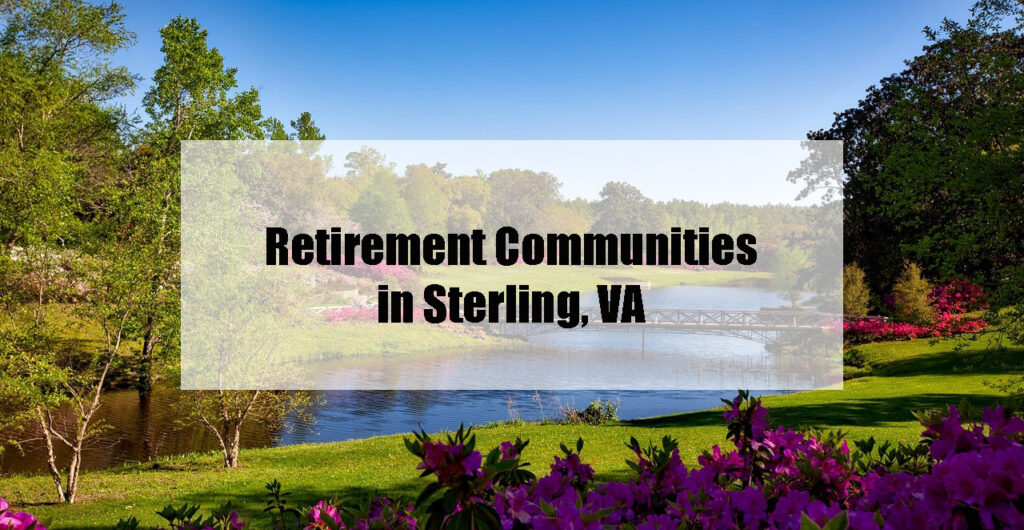 In 1962, the town of Sterling in Virginia had a collection of large farms in the area that is now known today as Sterling Park. After the Dulles International Airport was established with its water and sewer lines, the areas around the airport began to see change and development. It was generally agreed on that Route 28 (Sully Road) would be free from development and remain an easy access way to the airport. This is why Sterling Boulevard was established as Sterling Park's own throughway. Today, Sterling is home to many residential communities, businesses, and company headquarters. Are you or a family member looking into retirement communities in the Sterling, VA area? We've curated a list of some of the top senior living communities in the area that we hope will be helpful in your research before moving.
Located at 22355 Providence Village Drive Sterling, VA 20164, Sommerset Retirement Community is a full-service rental retirement community that welcomes active seniors from throughout Loudoun County and across the country. There is no long-term commitment, no entrance fee, and no buy-in expense. There's free transportation to doctor's appointments and shopping, along with a wellness center and fitness classes. In 2017, Sommerset won the Best of Senior Living Award From SeniorAdvisor.com.
Atria Sterling is an assisted living facility that caters to active older people who want to live in comfort without the stress of maintaining a home. The residents enjoy the chef-prepared meals and the organized community events. Walking club, art class, and park outings are examples of the great activity options available. The location is 46555 Harry Byrd Hwy, Sterling, VA 20164.
Are you a veteran looking for options tailored to your community? Falcons Landing Life Plan Community accepts retired officers or honorably discharged officers from all branches of service, and federal employees GS-14 and higher or equivalent, their spouses and surviving spouses. They are a not-for-profit senior living community and all funds go to the community and enhancing their quality of life for the residents. The American Moving & Storage team also helped move an 800 lb shuffleboard donated to Falcons Landing, which you can read about more here.
Whether you're planning your move into a senior living facility, apartment or single family home in the Sterling, VA or Northern Virginia area, the American Moving & Storage team is ready to help! Call us at 703-870-7975 or fill out our moving quote form: https://www.americanmovingva.com/contact-us/