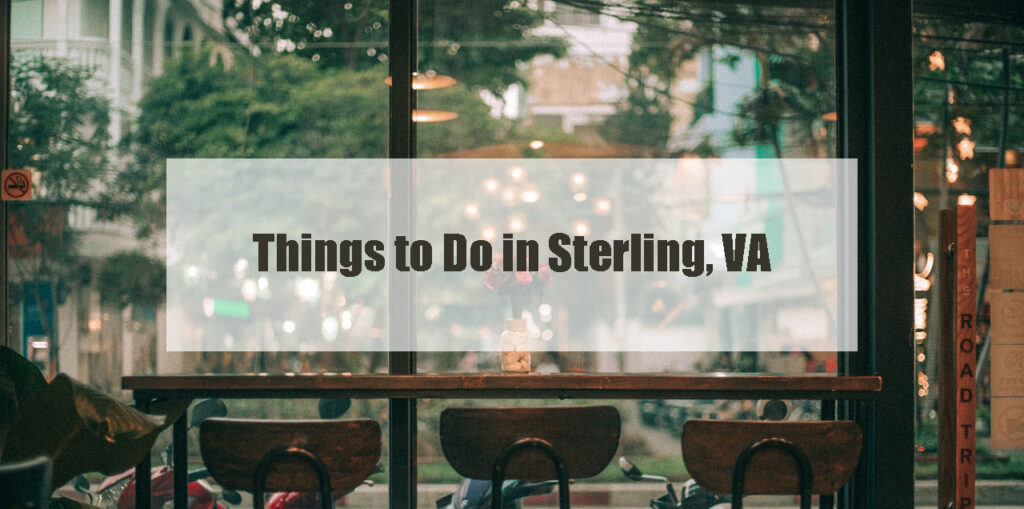 In 1962, an area called Sterling Park was a collection of large farms. Fred Franklin Tavenner, a distant relative of Benjamin Franklin's, was an important operator and landowner in the area. In 1959, the development of the Dulles International Airport and the affiliated water and sewer lines to it began to change the area. Land prices rose and there was competition in buying. Today, Sterling is home to many businesses, data centers, schools and residences. We hope that our guide of things to do in the area is helpful to you and your family's move!
Check out the views of the Potomac River at Algonkian Regional Park! 838 acres are available for picnicking, golfing, hiking, boating, fishing and more. There are also riverfront cottages available for rental for large groups. They have all of the amenities of a home with fully furnished rooms, kitchens, private parking, and decks. During the summer, Volcano Island Waterpark is open for families to stay cool with waterslides, splash pools and play structures.
Looking for a group activity to tap into your family's adventurous spirit? Summit Ropes in Sterling is the largest indoor ropes course in the United States! There is a course for everyone of all ages. You can choose the difficulty via the route choice. Climbers under the age of 8 do need to be accompanied by an adult. The park has 16,550 square feet of ropes course with integrated Via Ferrata climbing. They also have seasonal courses for Halloween (Creepy Climb) and the holidays (Winter Wonderland).
For nightlife, Sterling has multiple bar and restaurant options. The Sterling Collective space is home to: Daybreak Kitchen and Biscuit Company, Nectar Cocktail Bar, Señor Ramon Taqueria, and Crooked Run Brewing.
Is your family planning on moving to the Sterling, VA community? Contact the moving experts at American Moving & Storage! We are your premier home and office movers. Family-owned and operated, our moving company is prepared to deliver a personalized move for you and your family. For a free quote, fill out our web form here.