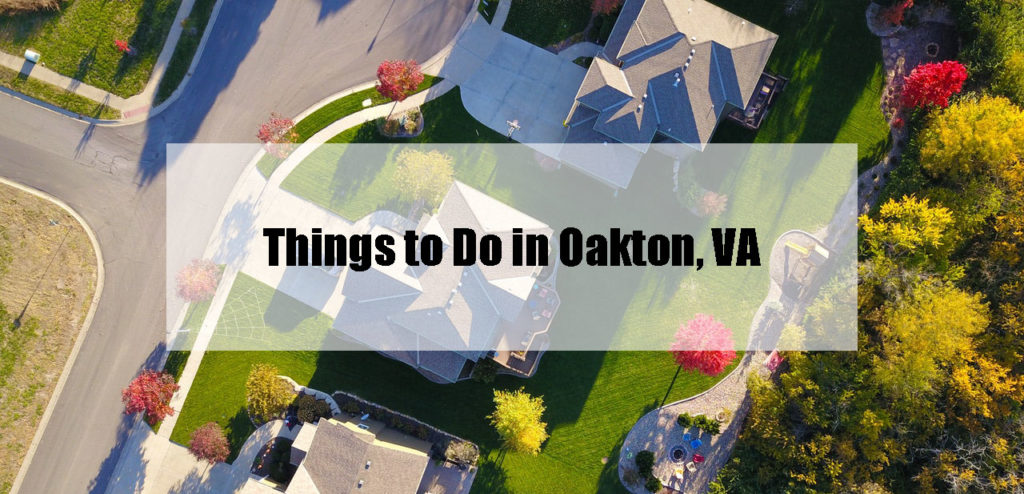 Located in central Fairfax County, Oakton in Virginia is accessible from Interstate 66 and VA State Route 123. Simply fifteen miles southwest of Washington DC, it is bordered by Fairfax in the south, Fair Oaks in the west, Vienna in the east, Merrifield in the southeast and Wolf Trap to the north. There is a variety of housing for families and single residents – condominium complexes with amenities, town homes with shopping centers close by, and single-family homes with ample yard space. Are you moving to Oakton, VA this Spring and looking for more information on the area? Check out our list of activities!
Oakton Community Park is right next door to Oakton Town Center! It's the perfect place to take the kids to after an errand run at the shops nearby. Residents enjoy the peaceful atmosphere and the well-maintained playground equipment.
Have a pet and looking for a large amount of green space? Check out Blake Lane Park! It features a soccer field, dog park, and many grassy areas.
Oak Marr RECenter has everything for the family to get their exercise in! Their facilities and amenities include a fitness room, an Olympic sized heated pool, a childcare program, room rentals for private events, racquetball courts, golfing, and soccer fields. There are also group fitness and aquatic exercise classes available. A variety of camp programs are available for children ages 3-14.
Scenic walks are easy to come by in Oakton! The Gerry Connolly Cross Country Trail runs adjacent to Difficult Run. The trail is accessible from many neighborhoods and features flora and fauna native to Virginia. It's a perfect place to jog or take a nature walk with your family with its beautiful, tranquil scenery of the stream valley.
If you're moving to Oakton, VA or to a Fairfax County community, don't hesitate to call American Moving & Storage! Our moving team will provide: free estimates, moving and storage, competitive pricing, packing, and shipping to anywhere in the US. Let us deliver a move that is efficient, organized and a trouble-free experience. Contact us here or call 703-870-7975.