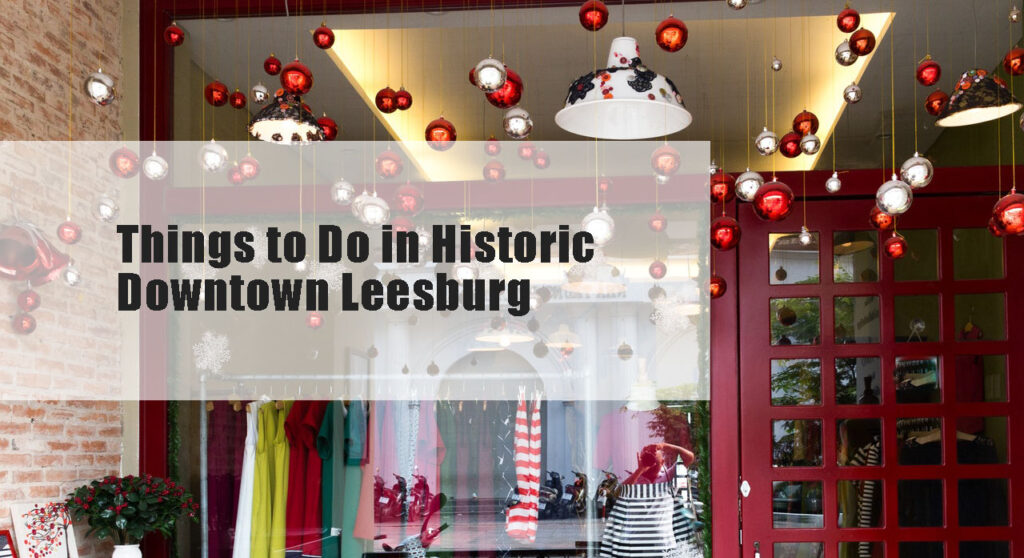 The county seat of Loudoun County in Virginia and located 33 miles northwest of Washington, D.C., Leesburg is a picturesque town at the base of the Catoctin Mountain and next to the Potomac River. In the past thirty years, it has transformed from a small, rural town to a suburban community with commuters in the DC Metro area. There are a variety of things to do for families, couples, and everyone in historic downtown Leesburg: historic sites and museums, dining, bars, breweries, wineries, independent shops, and large retailers.
Downtown Leesburg has many annual events that both locals and visitors can enjoy. During Christmastime, the whole area gets into the holiday spirit with decorated stores and special holiday menus. Since 1988, the Leesburg Volunteer Fire Company decorates one of their trucks with lights and ride through the community. Members are dressed as Santa, Frosty, and Rudolph (with the Grinch as a recent addition). The event reaches approximately 30,000 or more people each year and is a cherished Leesburg tradition.
The Loudoun Museum is the official repository for Loudoun's culture, history, and national treasures. They host unique historic walking tours through Leesburg and rotating exhibits. Interested in more history? Visit the Dodona Manor at 312 East Market Street in Leesburg. It is operated by the Marshall Center and is the former home of Nobel Peace Prize Laureate George Catlett Marshall. He served as chief of staff of the Army, secretary of state, secretary of defense and president of the American Red Cross.
Moving to Leesburg in Virginia? Specializing in local and long distance moves, American Moving & Storage has served homes and businesses in the Northern Virginia area for over thirty years. Our team strives to provide quality service, reliability, dependability, and efficiency. For a free moving quote, give us a call at 703-870-7975.