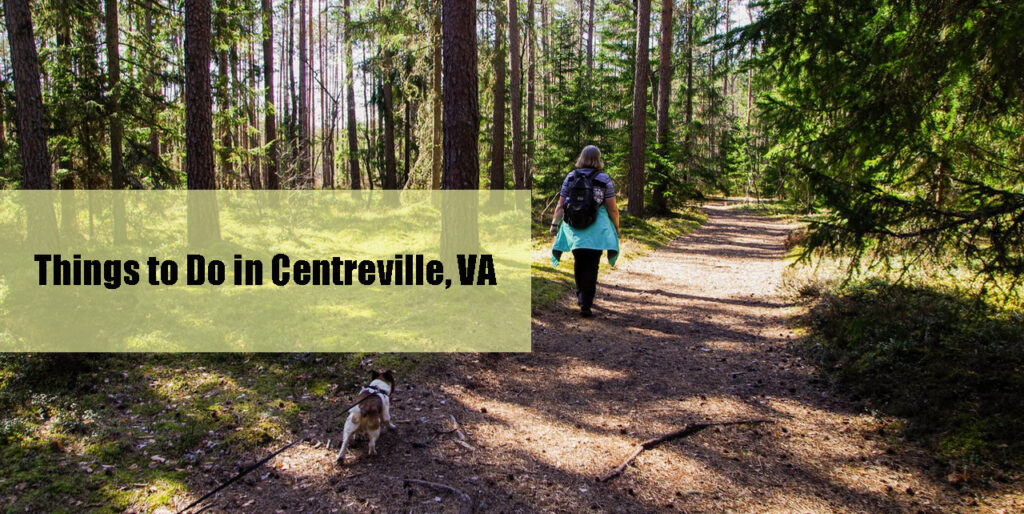 In western Fairfax County, Centreville in Virginia is located twenty miles from Washington DC. The area was previously known as Newgate (name taken from a nearby tavern) in the 1760s, and the area had London influences such as the small stream being called the River Thames. In 1792, local landowners petitioned for the development of Centreville – its name deriving from the fact that it was central to areas such as: Alexandria, Colchester, Dumfries, Middleburg, Georgetown, Warrenton and Leesburg. It used to be part of Loudoun County but became part of Fairfax County after the boundaries changed in 1798. There was a boom in population in the 1990s and 2000s, which led to its development with both residential and commercial use today.
The weather is warming up quickly and there's no better activity for the family than the local, public park! Centreville is graced with green spaces provided by these parks: Cub Run Stream Valley Park, Flatlack Stream Valley Park, Virginia Chase County Park, Lanes Mill Park, and Centre Ridge North Park. You can enjoy the accessibility to nature trails, tot lots, creeks, streams, courts, fields, and more!
For dining and shopping options, Centreville has plenty to choose from. Centrewood Plaza on Germain Dr has a grocery, restaurants, coffee shop, dry cleaners, and salon. There are also other centers nearby – Centreville Square Shopping Center, Centreville Crest, and Pickwick Square – with even more options for food, shopping and recreation. Centre Ridge Marketplace just down Centreville Road has additional shopping, a gym, and a movie theater.
Looking for a golfing range to improve your game? Discover Twin Lakes Golf Course! It has tee times available for reservation, a clubhouse with a restaurant and pro shop, practice facilities, instructional courses, leagues, and junior golf. It is located in 6201 Union Mill Rd, Clifton, VA 20124 which is close to Centreville.
We hope that our guide to Centreville, VA has given you some insight into the area before your move. For your moving logistics and storage services, don't hesitate to call American Moving & Storage at (703) 870-7975.