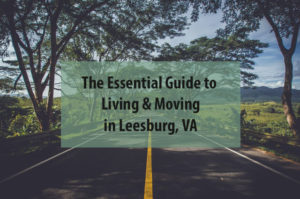 Located in Virginia's Loudoun County at the base of the Catoctin Mountain and next to the Potomac River, Leesburg remains a prime location for those who wish to live in a suburb with the option of commuting into the city. With easy access to the Dulles Toll Road at Washington Dulles International Airport, it's the perfect spot for those who travel throughout the year. The town was named after Thomas Lee, an ancestor of Robert E. Lee. With a rich and varied history, Leesburg has 21 sites that are on the National Register of Historic Places.
Looking for recreational facilities in Leesburg? You don't need to look very far, as there are many parks available for public use. Ida Lee Park used to be Greenwood Farm, a 141 acre farm owned by William F. Rust, Jr. and Margaret Dole Rust that was donated to the town as a public park. They later donated 3 more acres of land for the Rust Library.
The Washington & Old Dominion Railroad Trail runs through Leesburg, giving residents a place to hike, run, and bike. There is also the Red Rocks Wilderness Overlook Regional Park, which overlooks the Potomac River and contains 67 acres of woodland. In Western Leesburg at the foot of the Catoctin Mountains, The Rust Manor House and Nature Sanctuary consist of a mansion and nature reserve. Annual events in Leesburg include the Flower and Garden Festival, the Fourth of July festival and fireworks, Classic Car Show, Leesburg AirShow, and the Halloween Parade.
Is Leesburg your next place of residence? Let American Moving & Storage deliver a stress-free move for you and your family. Call us at 703-870-7975 to schedule your moving date!