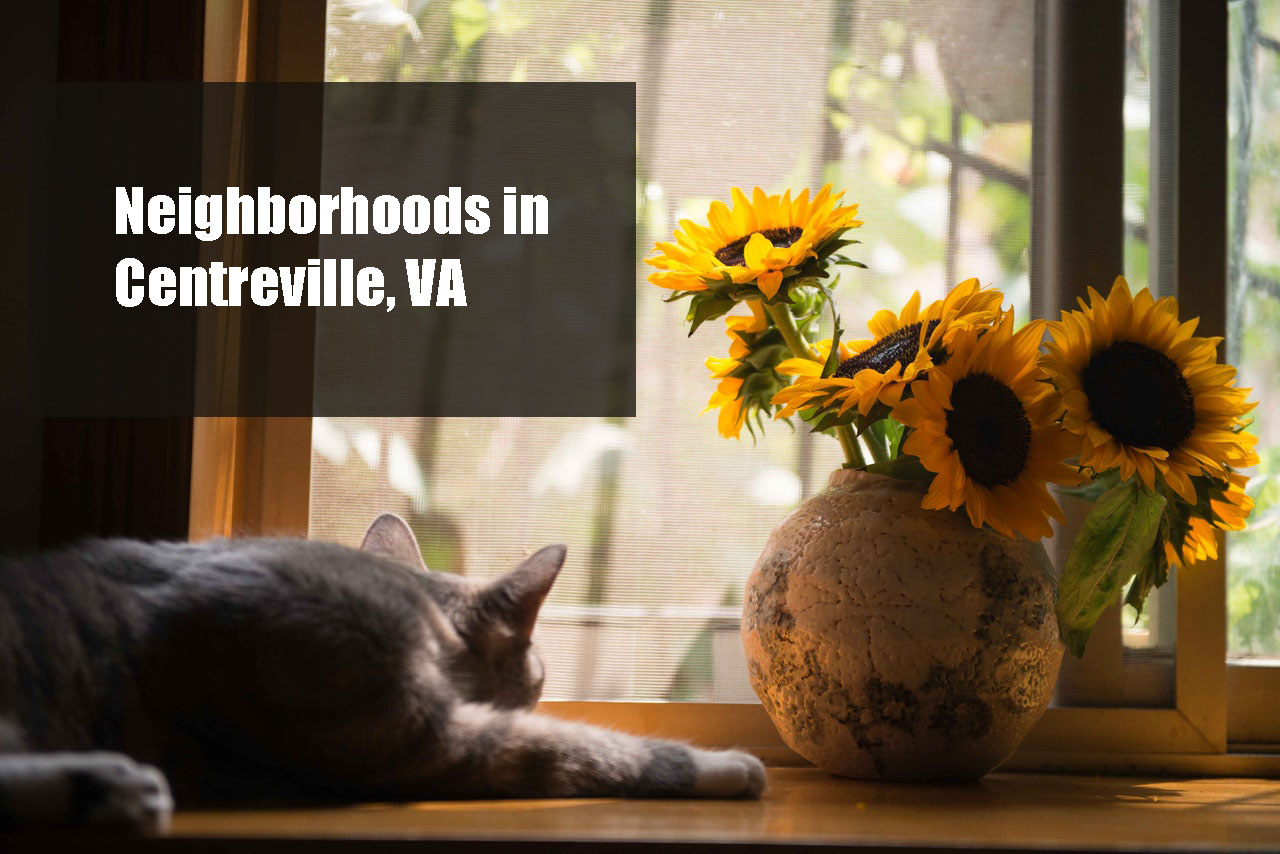 Did you know that Centreville used to be considered in Loudoun County, Virginia, until 1798, when the boundary to Fairfax County shifted? Throughout the years, its development has been facilitated by the mixed residential and commercial use of the area. Many companies, businesses, and corporation quickly moved into Centreville in the 1990s and the early 2000s. It is served by US Route 29, Virginia Route 28, and VA State Route 620 (also known as Braddock Road). The neighborhoods of Centreville, VA host a range of options for living, dining, and entertainment.
In northern Centreville, there is Sully Station. It is a mixed dwelling community that includes single-family homes, townhomes, and condos. There are many wooded paths that are perfect for walking pets and taking family walks. Residents say they love the convenience to major commuting routes, shopping, and dining. There is a community clubhouse, pool, playground, sports facilities, and events hosted throughout the year. Flatlick Stream Valley Park is nearby, with a paved path facing a lake.
Next to the Chantilly National Golf & Country Club is the neighborhood of Country Club Manor/Chalet Woods. There are many single-family homes and it is very close to Deer Park Elementary School and Ormond Stone Middle School. It's easy to commute from due to the ease of accessibility to Braddock Road and Route 29. Cub Run Stream Valley Park is the perfect place go with the family to enjoy the outdoors and nature scenes.
In the south of Centreville, there is the neighborhood London Towne. Stone Road runs right through the community and London Towne Elementary School is there. The commuter lot Centreville Park & Ride is also close by. The area is not lacking in green space – Rocky Run Stream Valley Park is walkable from the neighborhood and has scenic trails.
We hope that our guide to neighborhoods in Centreville, VA was helpful! Whether you have a local or remote move to Centreville, VA, let the team from American Moving & Storage help you out! We take great care in handling your possessions and careful maneuvering around your home, doing all we can to ensure a successful move. Schedule your move with us at 703-870-7975!