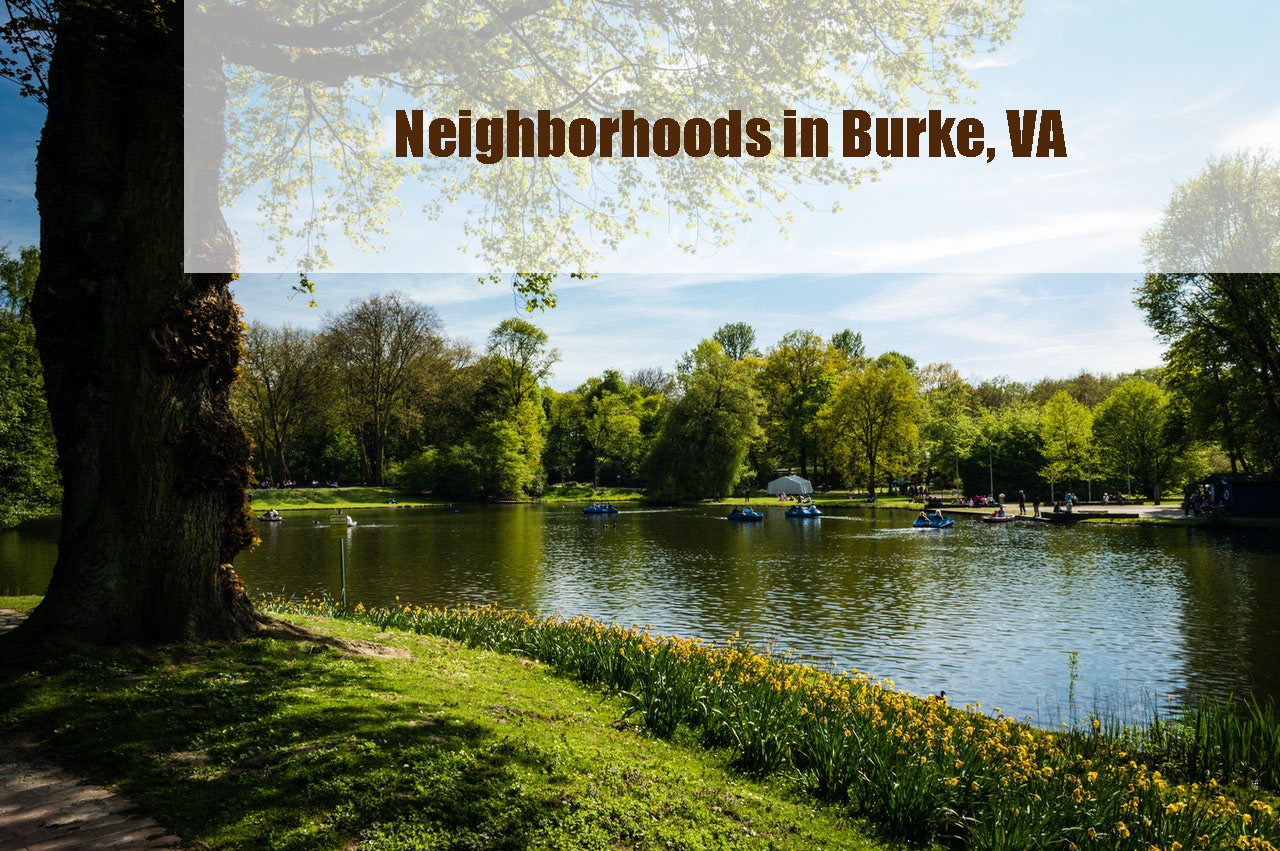 The town of Burke, Virginia is located in the southern part of Fairfax County. Many know it from Burke Lake Park, an 888-acre recreational park with a golf course and nature trails surrounding Burke Lake. Kings Park, built in the 1960s, was the first large subdivision and from it, stemmed more communities leading to the development of Burke as a populated suburb. The area is served by Fairfax County Public Schools. Burke Centre hosts an annual Fall festival for two days every September and in October, the Burke Nursery & Garden Center hosts their Pumpkin Playground. Family friendly and convenient to other DC Metro communities, Burke is great location.
Looking for a town home community? Explore New Lakepointe! With over 300 homes that are family and pet-friendly, it has sports fitness facilities, recreational areas, places to shop and dine, and is convenient to commute from. The community is well-maintained and also has playgrounds, a pool, and tennis, basketball, and pickleball courts.
If you're looking for single-family homes, maybe Longwood Knolls is the place for you? The community was established in 1977 and is host to 554 single-family homes. The styles of home vary but in general, most are 4 bedroom, 3 bathroom with garage parking. Nearby schools are: Sangster Elementary School, Cherry Run Elementary School, and Lake Braddock Secondary.
Are you looking for apartments that are close to Burke Centre? Burke Shire Commons is a pet-friendly apartment complex, perfect for young professionals and families. There are many walking trails leading to nearby communities and plenty of green spaces. It is close to the Burke Farmers Market, which operates from April through December. Next door to the Farmers Market is the Burke Centre Amtrak Station, servicing the Manassas Line and the Northeast Regional Line.
If you are moving to Burke, VA this Fall, contact American Moving & Storage at 703-870-7975! We'll work with your schedule and ensure a seamless, stress-free move. If you need storage options, we have short and long term storage at our secure, climate-controlled warehouse. We look forward to helping you with your move into your new home or office!