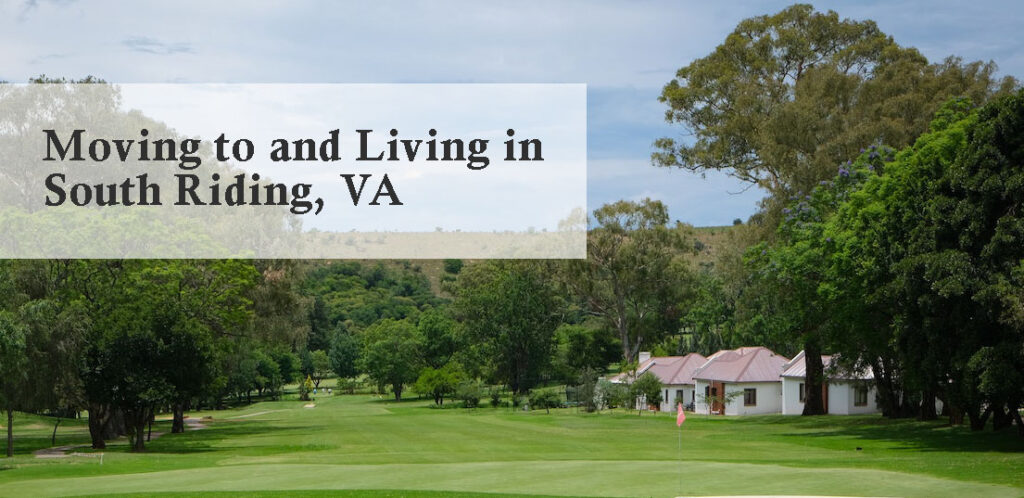 The mission statement of the South Riding community in Loudoun County is: "To promote the health, safety, welfare and interests of all residents, preserving property values, enhancing the aesthetic beauty and fostering a spirit of community for all members." The South Riding Propriety is a not for profit corporation that owns and governs South Riding. The Dulles South Recreation & Community Center manages parks, recreation, and community activities. The Center also has a climbing wall, a competitive pool, a leisure pool, senior center, and facilities that can be rented out.
There are many green spaces in South Riding, including 6 miles of trails. The South Riding Golf Club was designed by Dan Maples and was voted as one of the "Top 100 Courses in the Mid-Atlantic" by the Washington Golf Monthly Magazine and "Best New Course" by Golf Digest in 1998. Other nearby golf courses include: the Pleasant Valley Golf Club, the Chantilly National National Golf and Country Club, Monster Mini Golf, and the International Country Club. For your swimming needs, South Riding has a variety of pools to choose from, as well: South Riding Center Pool, South Riding Meadows Pool, Town Hall Pool, and the Hyland Hills Swimming Pool and Splash Park, as well as the indoor pools at the Dulles South Recreation & Community Center.
South Riding is located in the southeastern part of Loudoun County. The community neighbors Arcola and Dulles in the north, Stone Ridge in the west, Schneider Crossroads in the southeast, and Chantilly in the east. The area is a mile south of US Route 50, which leads to Chantilly and Virginia State Route 28. The major roads that run through South Riding are: VA State Route 2200 (Tall Cedars Parkway), VA State Route 742 (Poland Road), VA State Route 609, VA State Route 620, and VA State Route 28. The Fairfax County line is right on the town's eastern border.
Are you moving to the South Riding neighborhood in Virginia? Let the American Moving & Storage team plan and deliver your entire move! We've moved thousands of families just like yours across town, and our team stands ready to move yours. For a quote on your residential or commercial move, contact us today at 703-870-7975.