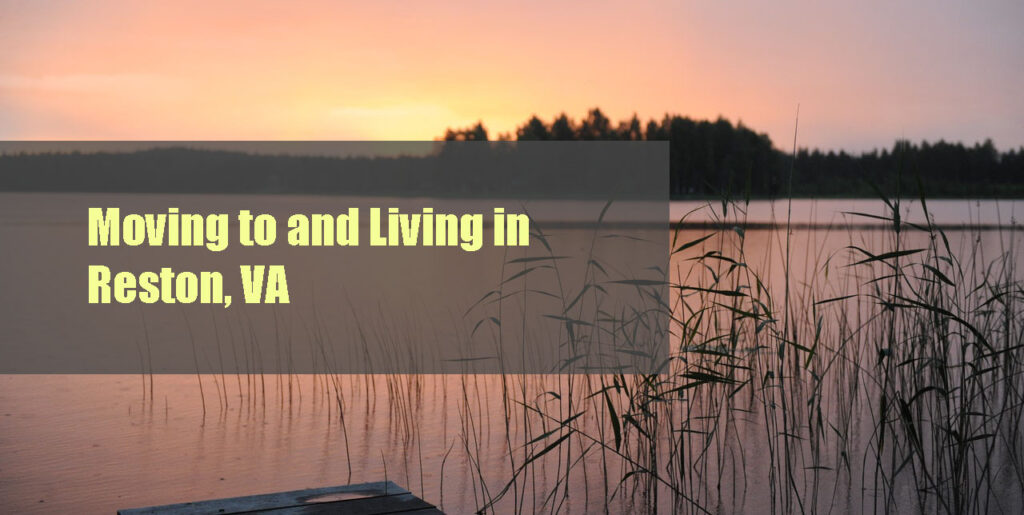 If you're looking for a neighborhood with plenty of green space but still have the accessibility to residential communities, retail, and dining, Reston in Fairfax County, Virginia could be for you and your family! It was the state's first planned residential community in the mid 1960s. Its development was heavily influenced by post World War II concepts of land usage and the residential and corporate growth in American suburbia.
Tightly knit groupings of homes called clusters were created in order to conserve the areas with woodland and recreation. Lake Anne Village Center was one of the first areas built and contained a public plaza and a mixed-use area. After the 1970s, the development project became self-sustaining and as more housing was available, more families moved in. Reston Town Center with dining, retail, offices and residences opened up in 1990. The Metro Silver line added the Wiehle-Reston East Station in 2014. In 2017, Money Magazine ranked Reston as the 29th Best Place to Live in America.
Curious what recreational activities are in Reston, VA for you and your family? A perfect remedy for the DMV area's hot and humid summers is Water Mine Family Swimmin' Hole located in Lake Fairfax Park. The park is themed from the Old West's Gold Rush and has attractions suited for all ages. There's slides, flumes, sprays, showers, floatables, and an interactive water playground. The activity pool is bordered by the Rattlesnake River, a 725 foot lazy river where you can enjoy a relaxing float.
Looking for an activity for a date night or a night out with friends? Lake Anne Brewery is a community-focused brewery next to the scenic Lake Anne. Enjoy a small-batch, hand-crafted beer out on their deck and patio while taking in the beautiful lake views. You can also grab a pretzel from Nordic-Knot next door to enjoy with your drink.
And of course, there is Reston Town Center to explore. There are scheduled community events hosted at the Town Center such as yoga, art & cultural festivals, farmers' markets, fun runs, and more! Diverse dining options range from fast casual to date night with a variety of cuisines to choose from.
Still searching for movers for your transition to Reston, VA in the Virginia area? From local to remote moves, American Moving & Storage is ready to deliver our customers a smooth and seamless move to their new home or business. Contact us today at 703-870-7975 or fill out our moving quote form here.