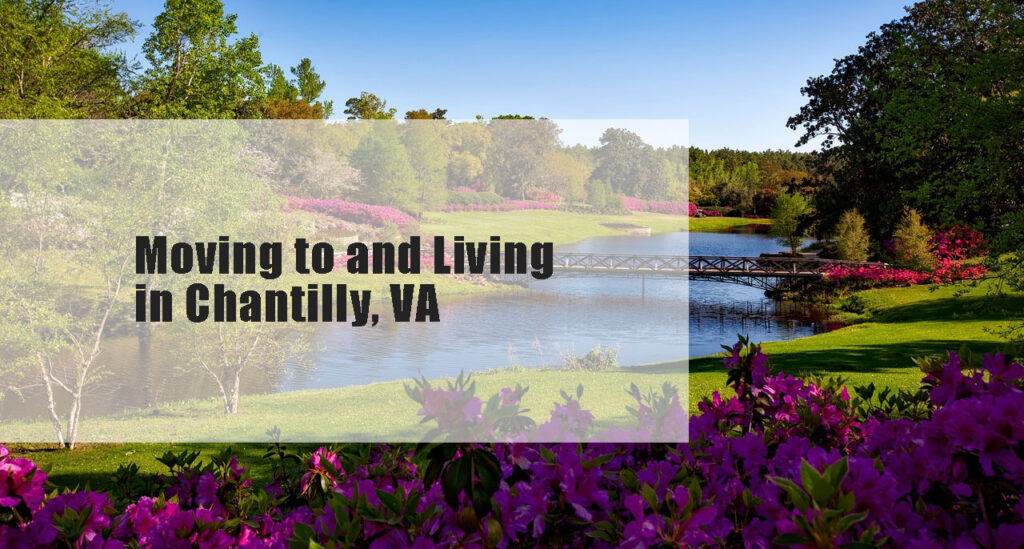 Located in western Fairfax County in Virginia, the town of Chantilly received its name from an early 19th century mansion and farm. "Chantilly" originated in France, referring to the famous "Château de Chantilly". The town is 25 miles west from Washington, D.C. via Interstate 66 and US Route 50. Chantilly is bordered by: Centreville is to its South, Herndon to its north, Reston to its Northeast, and Fairfax to its Southeast. US Route 50 and State Route 28 intersect in Chantilly, allowing easy access to the Dulles Technology Corridor.
The area is served by Fairfax County Public Schools.
The elementary schools in the Chantilly area are:
Brookfield Elementary School
Greenbriar East Elementary School
Greenbriar West Elementary School
Lees Corner Elementary School
Navy Elementary School
Poplar Tree Elementary School
The middle and high schools are:
Rocky Run Middle School
Franklin Middle School
Chantilly High School
Ellanor C. Lawrence Park in Chantilly has a history that spans 8,000 years. It is a 650-acre park that includes natural habitats: forest, streams, meadows, and ponds. In the Walney Visitor Center, you can learn about the cultural and natural history of the park, along with observing reptiles and amphibians, along with a variety of education programs for all ages. Right outside of the visitor center, there are pollinator gardens, a historic kitchen garden, and historic structures.
The Steven F. Udvar-Hazy Center is the Smithsonian National Air and Space Museum's annex located in Chantilly. It has thousands of aviation and space artifacts in its exhibits. The Space Shuttle Discovery and a Concorde can also be found in the museum, in two large hangars. Fun Fact: American Moving & Storage transported landing gear weighing 7,500 lbs, one of the largest in commercial service, from an A330 to the Steven F. Udvar-Hazy Center.
Moving to or away from Chantilly, VA and looking for a personalized moving service? The American Moving & Storage team is ready to make your move go as smoothly and stress-free as possible! We have provided our local and remote moving services to residents and businesses in the Northern Virginia area for over 30 years. For a free estimate on your move, contact us at 703-870-7975!