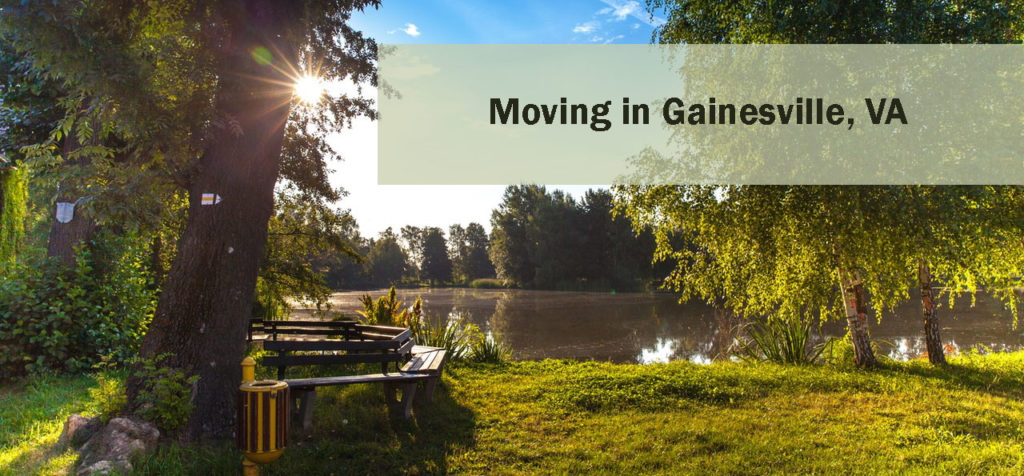 In western Prince William County in Virginia, the town of Gainesville was once known as "Middle Grounds" in the colonial days, due to it being located between Broad Run and Bull Run. In the early creation of the Warrenton-Alexandria Turnpike, a stable was set up at the part of it that passed through Middle Grounds. Stagecoach drivers had the opportunity to switch horses at this stable. Businesses developed from this new foot traffic, and this settlement was called "New Stable".
Thomas Brawner Gaines was the one credited with bringing the railroad through the village, and he also was a major landowner in the area. He sold the right-of-way through his land along the Warrenton Turnpike (US Route 29) to the Manassas Gap Railroad. After completion of the railroad, he sold more land that would be used as a train depot and the rail stop was named after him – Gainesville. It was a shipping point for grain, timber, and cattle until the early 1960s. In the Civil War, it was occupied by both Confederate and Union troops and Thoroughfare Gap in the Bull Run Mountains was used as a footpath for the First and Second battles at Bull Run. The first townhome community was built in 1994, and with it came more development to the flourishing town that it is today.
Have you visited the Conway Robinson State Forest? It is a 444-acre forest providing for the surrounding fauna and flora. There are scenic, maintained trails for bikers, joggers, and walkers. The trees provide great shade so it's a nice spot to take the family to in the Summer.
Next door to Gainesville on I-66 is Manassas National Battlefield Park. Perfect for history buffs or if you'd like to plan a light hike, the fields take you through the First Battle and Second Battle of Manassas between Confederate and Union armies in the Civil War. Explore the museum, hike the battlefield, or book a guided tour!
Golfers in your family looking for a place to tee off? Stonewall Golf Club provides golfing and hospitality next to Lake Manassas! They also provide rentals for private events, weddings, holiday parties and meetings. The Brass Cannon offers indoor and outdoor dining, overlooking the golf course and lake.
Are you moving to Gainesville, VA or the surrounding area in Northern Virginia? Let the American Moving & Storage team provide the services you need to complete a stress-free, seamless move! Schedule your move-in date with us at 703-870-7975.