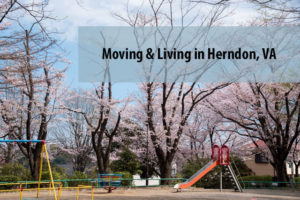 Are you planning a move to the town of Herndon in Fairfax County, Virginia? Herndon was named after the American naval explorer Commander William Lewis Herndon. In 1857, he lost his life on the sunken steamer the SS Central America, leaving a legacy after helping save 150 of the ship's passengers and crew.  You can learn more about the town's history at the Herndon Depot Museum (formerly a train station of the Washington and Old Dominion Railroad), across from the Herndon Town Hall.
Looking for entertainment in the area? Herndon is host to many historical, cultural, and holiday celebrations year round. In May, there's Friday Night Live! which hosts free concerts throughout May to August. The Farmer's Market operates May to October, as well. The Herndon Festival in June is a celebration for the town that spans 4 days.
Along with an interesting history and community events, Herndon has many parks. Wherever you reside in Herndon, it is likely that you are a mile or less away from a public park. Running along Herndon, the Washington and Old Dominion Railroad Trail is a shared-use path that is perfect for walking, running, and biking.
If you are planning a movie in or around Herndon, VA, let American Moving & Storage do the heavy lifting and coordinating! Schedule our movers at (703) 870-7975.