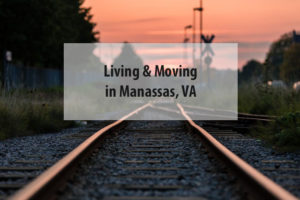 As the seat of Prince William County and the location of the First Battle of Bull Run in the Civil War, Manassas is a notable city with a vibrant past and strong community. It is about 30 miles away from Washington DC, and the major highways that service Manassas are I-66 and US 29. Route 28, 234, and 234 Business are the major roads that run through the city. The Manassas Region Airport is the busiest aviation airport in Virginia, hosting 415 aircraft, 26 businesses, charter companies, flight schools, and aviation services.
Similar to many other Northern Virginia cities, Manassas began as Manassas Junction, which was between the Orange and Alexandria Railroad and Manassas Gap Railroad. Another interesting historical fact about Manassas is that it is the site of the first time railroad transportation was used for large scale military purposes. Today, the routes are owned by the Norfolk Southern Railroad with Amtrak and the Virginia Railway Express (VRE) serving the city and surrounding areas. Three of the major Amtrak routes that stop by the Manassas Station are: New York City to Chicago, Boston to Roanoke, and New York to New Orleans.
Thinking of making Manassas, VA your new home? If you need help with your remote or local move, schedule with American Moving & Storage at 703-870-7975.