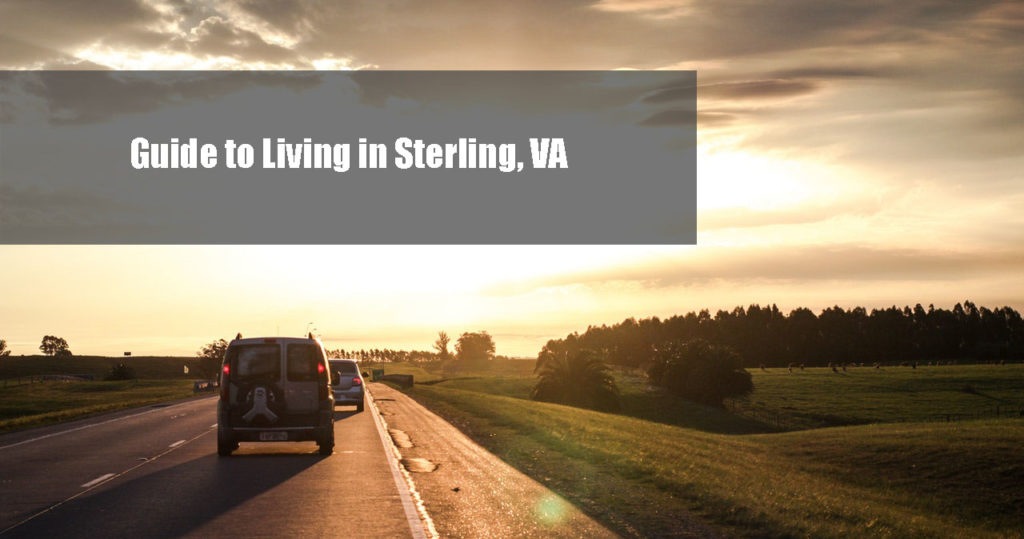 Located in Loudoun County in Virginia, Sterling is 29 miles west of Washington DC. The area used to be a collection of large farms which made up the Sterling Park area. The development of the Dulles International Airport changed the landscape of the community in 1959. The Broyhill family developed the area around the airport, keeping Route 28 development-free for easy commuting. Sterling has three sites that are on the National Register of Historic Places: Broad Run Bridge and Tollhouse, Vestal's Gap Road and Lanesville Historic District, and Arcola Elementary School. Whether you're moving to Sterling for work or family, we hope that our guide to the area is helpful!
Dulles 28 Centre is a huge outdoor shopping mall that includes many major retailers, dining and entertainment. It is just off of Route 28/Sully Rd and is easily accessible to residents. It features a large playground area that is perfect for entertaining your little ones. Adjacent to the plaza are car dealerships, making it a convenient spot if one were needing to run a variety of errands. The Washington & Old Dominion Railroad Trail also runs close to the plaza.
Another shopping plaza where you can purchase items needed for your home or business is Sterling Plaza and also has many dining options. It is just off of N Sterling Boulevard and is across from Sterling Middle School. The Virginia Department of Motor Vehicles is also close by. After finishing your shopping, you can then take your family to the Sterling Community Center. It features an outside playground area and inside the center are rooms that you can rent out for groups and events: a gym, conference room, classroom, kitchen, and more.
Stressed about your upcoming move in the beginning of next year? For over 30 years, American Moving & Storage has provided our moving services for both regional and long distance moves. For an efficient, organized and trouble-free moving experience, schedule our team at 703-870-7975.