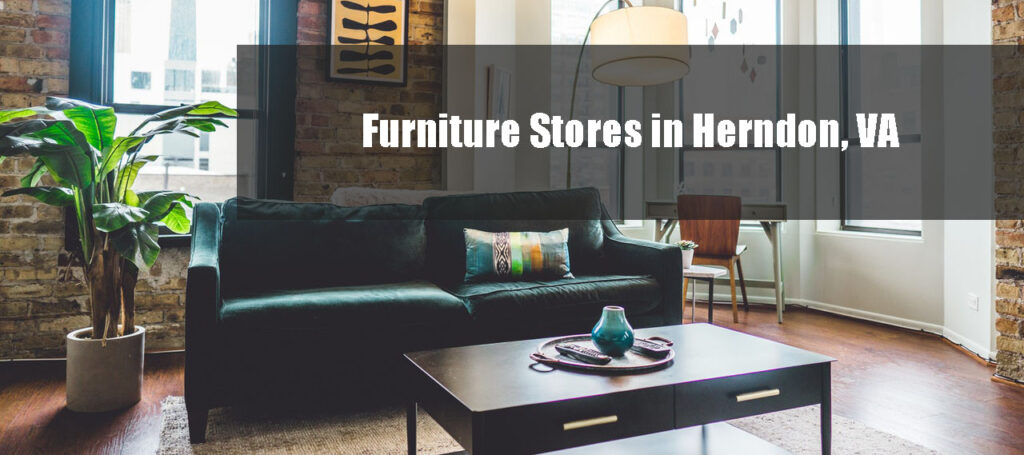 Moving to Herndon in Fairfax County, Virginia and in the market for new furniture for your home or office? The area has a variety of retail options for home goods that will cover your needs! Check out our list of highly-rated furniture stores in the community!
Furniture Max, located at 2441 Centreville Rd, Herndon, VA 20171, has a whole range of furniture styles in stock and ready for next day delivery. Find your perfect style for your bedroom, living room, dining room, home office, entertainment or anything else you need for your home design and decorating. Locally owned, the store provides design services, custom ordering and financing.
In search of outdoor furniture and recreational home goods? Discover Offenbachers Home Escapes! They currently have in stock: firepits, outdoor furniture, pool tables, and game room items! Furnish your game room with pool and ping pong tables, dart boards, foosball and air hockey tables, poker tables and bar furniture. For a luxurious addition to your outdoor space, check out their hot tubs and swim spas. The Herndon showroom location is at 292 Sunset Park Drive.
Furnish your office with the plethora of choices available at Mammoth Office Furniture! Get a personalized consultation with their sales team to find what you're looking for to complete your office setup. They have a large selection of desks, ergonomic office seating, and accessories! Their design and furnishing services include: work from home, government & contracting, commercial & corporate, healthcare, and construction & facilities. For high quality new and used office furniture, visit their showroom at 503 Carlisle Dr #300, Herndon, VA 20170.
We hope that our guide to furniture stores in the Herndon, VA community will help you prepare for your home or office move! With over 30 years of experience with both residential and commercial moves, the American Moving and Storage team is ready to deliver a personalized service for the big moving day! For an estimate on your move, contact us at 703-870-7975!