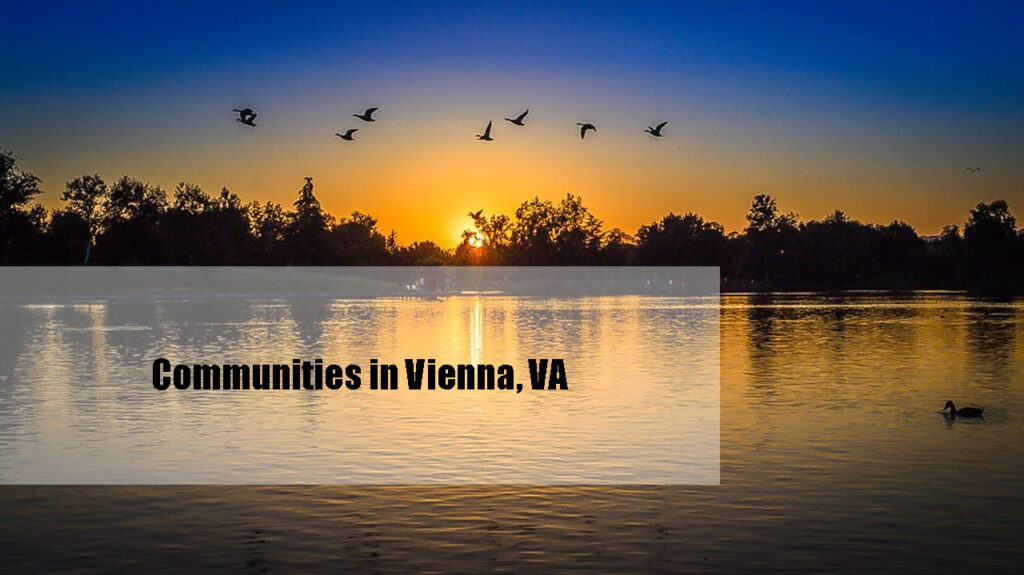 Located in Fairfax County in Virginia, Vienna is a town bordered by Interstate 66 in the South, the Capital Beltway (Interstate 495) in the East, Route 7 in the North, and Hunter Mill Road in the West. Many commute from the area into Washington DC. Vienna is served by Fairfax County Public Schools, the 12th largest school district in the nation with the 7th largest school bus fleet. Planning on moving to the Vienna area in the near future? Here are some of its notable communities!
Between Vienna Metro Station and Nottoway Park, the Country Creek community consists of 352 town homes. Residents can enjoy the quiet streets and green spaces that the neighborhood offers. There is also a bike and walking trail system that branches out from Nottoway Park and goes out to South of the Beltway. Community activities include an annual Halloween party, an annual garage sale sponsored by the Country Creek Association, and more. The Vienna/George Mason University Metro Station is within walking distance and there's also buses there that go to Tyson's Corner, downtown Vienna, and the Church Street shopping district.
The Lakevale Estates neighborhood has 283 homes and is close by to downtown Vienna, along with Oakton and Reston. These schools are also conveniently accessible in the community: Flint Hill Elementary, Thoreau Middle School, and Madison High School. Central to Lakevale is a beautiful lake with a dock where residents can enjoy fishing or launching paddle boards or kayaks. There is also tennis courts, a baseball field, a playground, and six-lane pool with a wading pool. Community traditions include an annual July 3rd potluck block party, a Halloween parade for families, visits from Santa during the holidays, and Food Truck Thursdays during the Spring and Summer.
In search of professional moving services that are reliable, efficient and responsive? Contact the American Moving & Storage team! For over 30 years, we've provided residents in the Fairfax and Loudoun County area with home, office, apartment and condo moving services. For a quote on your upcoming move, give us a call at 703-870-7975.