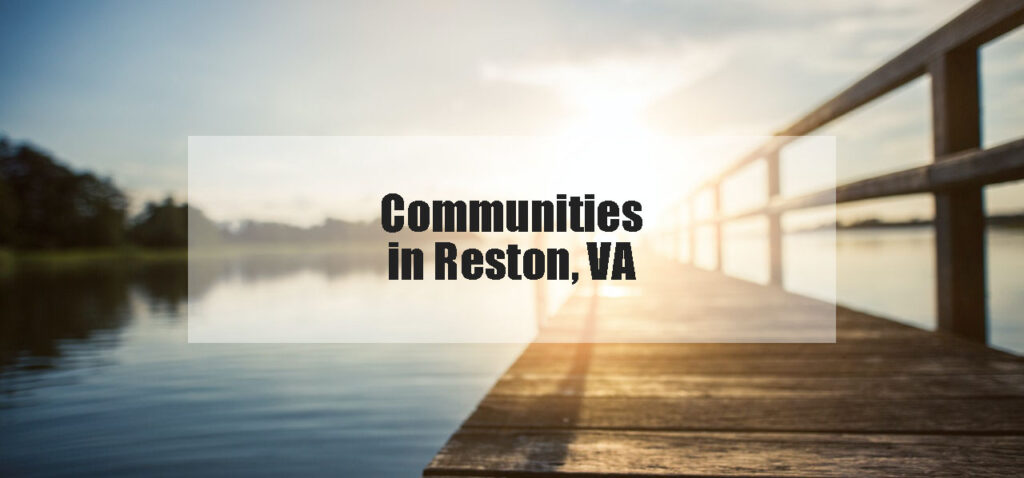 Did you know that Reston was the first private community in the United States to explicitly integrate natural preservation in its planning? It was a model for cluster residential planning, where maintaining the natural landscapes and habitats is prioritized during the development. Reston's founder Robert E. Simon built a town that revolutionized the concept of land use and residential development. In 2018, Money Magazine rated Reston as the Best Place to Live in Virginia. Let's explore some of the communities in Reston, VA.
North Reston consists of many house types – from condominiums to large estate homes. The diverse styles range from colonial to contemporary. There are homes that are lakefront and homes that have easy access to the woodlands. The neighborhoods are quieter than those closer to Reston's downtown, but still provides easy access to Reston Town Center. Northpoint Village Center offers shopping, dining, and professional services options. Baron Cameron Park is the perfect place to enjoy the outdoors with your family and is also very dog-friendly.
The Lake Anna Area was one of the integral parts of Reston's beginning development. It includes the communities between Wiehle Avenue and North Shore Drive, along with the Tall Oaks neighborhood. Comprised of many town homes and condos, many single family homes are on Fairway Drive and South Shore. There is also a golf course at the Hidden Creek Country Club. The Reston Historic Trust Museum and the Reston Community Center's Lake Anne Annex is also located at this community. Many annual events are held at the museum, such as the Home Tour and Founder's Day, along with a host of multicultural and arts festivals.
South Reston has Lake Thoreau, Lake Audubon, and the Walker Nature Education Center. There are many retail options at South Lakes Village Center and the Hunters Woods Village Center  (where the Reston Community Center is located). The Washington & Old Dominion Trail is accessible for residents to use for running, hiking, biking, skating, and any other outdoor activities.
Are you and your family planning your move into Reston, VA or surrounding communities in Fairfax County? American Moving & Storage is ready to deliver a personalized moving service to make the transition to your new home go as smoothly as possible. We also offer storage options, if you need short or long term storage. Contact us at 703-870-7975 or fill out our moving quote form here.