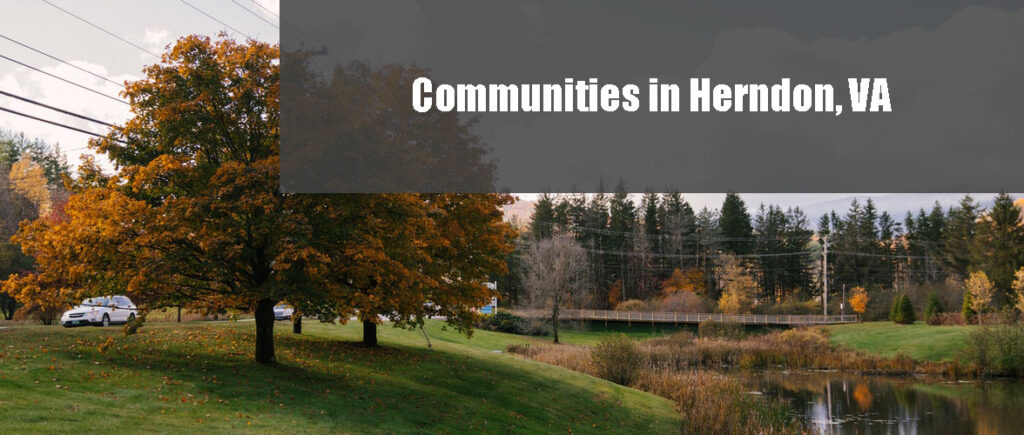 Located in Fairfax County in Virginia, Herndon is the largest (population-wise) of the three incorporated towns in the county. In the past, Herndon was a hub of dairy farming and a popular local vacation spot. It was conveniently located along the Alexandria, Loudoun and Hampshire Railroad. The railroad was later converted into a hike-and-bike trail and the train station became a museum and visitors center for the town's history. The Herndon Historic District is on the National Register of Historic Places.
Built in the early 1970's, Hiddenbrook is a development with 393 traditional and contemporary-style homes. There is a clubhouse, community pool and tennis courts. Close by to schools, it is the perfect community for growing families. Nearby shopping is available in Old Town Herndon, Elden Street and Sterling Town Center. Residents love the tall trees, sidewalks and the tightly knit community.
The Kingstream community consists of 300+ single family homes in Herndon, VA. Residents have access to several miles of asphalt walking trails, tot lots, tennis courts, a pool, and a basketball court. Sugarland Run Trail provides the community with a convenient space to connect with nature. Temple Baptist School and Herndon High School are also right next door to the community.
Hunters Creek is a diverse and family-oriented community with 273 homes. There are two distinct sections: Hunters Creek and Windyn area. Residents can sign up for membership at the Swim and Racquet Club Hunters Creek Swim and Racquet Club. This includes access to a 25 meter pool with a diving well, kiddie pool, two tennis courts, and a clubhouse with party rooms for rent. Herndon Elementary School and other schools are a short distance away from Hunters Creek.
Are you planning on relocating to the Herndon area? We hope that our guide is helpful in your preparations before the move. Stressed over the logistics and getting everything ready before your family's move? Contact the professional moving team from American Moving & Storage at 703-870-7975! Let us make your move an efficient, organized and trouble-free experience.