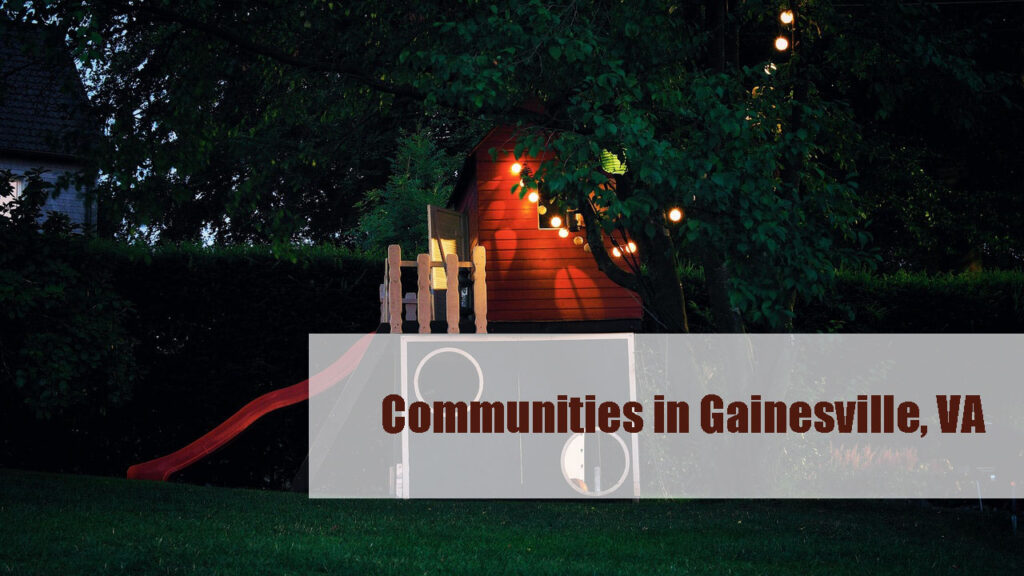 In the 1800s, Gainesville was a place where stagecoach drivers changed out their horses. After the railroad to Strasburg, VA was built in 1852, the Gainesville train depot was developed, named after Thomas Brawner Gaines who gave the railroad right-of-way through the land he owned along Route 29. The town then became a shipping point for grain, timber and cattle. Gainesville's first town home community began in 1994, and the Gainesville Interchange improvement project begun in 2006 and was completed in 2015, easing the growing traffic in the Gainesville-Haymarket area. Gainesville has grown in its residential and commercial development, and is a highly desirable area to move into in the DC Metro area.
Lake Manassas in Gainesville, VA is a community that has 500 estate homes and luxury town homes, some that are available or currently under construction. There are beautiful lakeside views and overlook two golf courses: Stonewall Golf club is open to the public and the Robert Trent Jones is private. The community is easily accessible through Route 29 and is directly next door to The Shops at Stonewall – a shopping plaza with a grocery store, banks, retail stores, dining and anything you may need for your errands.
Greenhill Crossing is located in historic Haymarket and Gainesville. Upon entering the community, you will spot open green space and the gazebo. The amenities also include the clubhouse, fitness center, swimming pool, basketball court, fields, tot lots, and more! It is accessible via Route 55, John Marshall Highway and convenient to shopping and dining.
Looking for an active adult community for residents 55 years and older? The Heritage Hunt community spans over 750 acres of natural landscaping. There is a 18-hole championship golf course, two clubhouses, tennis courts, indoor and outdoor swimming pools. The home styles are diverse and offer options for everyone. Gated with one entrance, Heritage Hunt has nature views, many home options, and a variety of amenities. It is also near Conway Robinson State Forest, a 444-acre forest with a variety of flora and fauna native to the Virginia area and recreational trails for hiking.
Preparing for your future move to Gainesville, VA? We offer professional, efficient moving services for homes and businesses for local and remote moves. Contact American Moving & Storage at 703-870-7975 to schedule with us for move-in day!