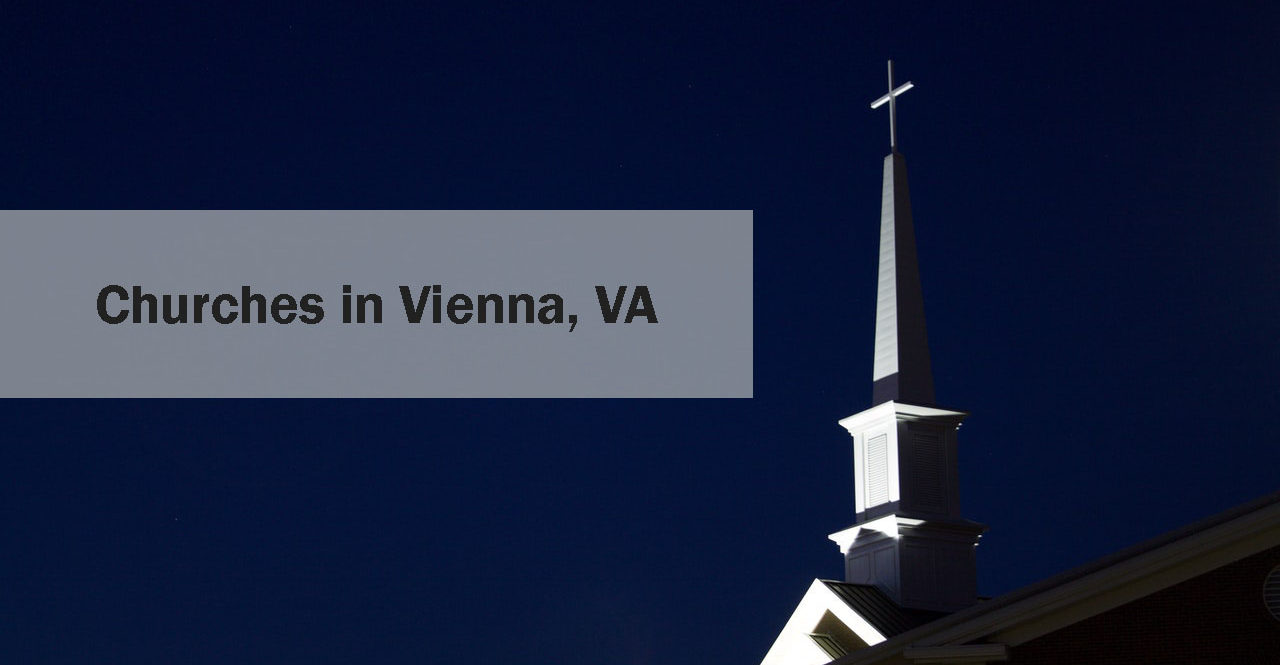 Vienna is a town located in Fairfax County in Virginia, 12 miles west of Washington DC and 2 miles east of Fairfax, the county seat. Interstate 66 is its main highway, with VA Route 123 going through its downtown. The first recorded home built in the area was in 1767 and called Ayr Hill, named after John Hunter's birthplace in Ayr, Scotland. The surrounding community was called this until in the 1850s, when William Hendrick moved in the area and named the land after his hometown in New York – Vienna (but the one in New York is now known as Phelps). Today, you can still find several historical landmarks that are from the Civil War and Vienna's history and role in it. Are you moving to Vienna, VA and looking for a resource for  churches in the area? Explore our guide
Considered the first and oldest church in Vienna, Virginia, the First Baptist Church of Vienna (FBCV) was founded in 1867 and the original structure was built using the lumber from a Civil War Barracks, through the Freedman Bureau. The building served as a school, along with a meeting place for religion and civil use. It was relocated to its current location at 450 Orchard Street NW and later expanded to meet the needs of its focus on Christian worship, missionary activities, evangelism, community, and Christian education. Today, the FBCV community keeps growing in membership and has a large, diverse outreach.
Vienna Presbyterian Church (VPC) was organized with 9 members in 1871 and was considered a tiny village church, with less than a hundred members and sharing a pastor with another church. With the growth and development of Vienna, today it is a growing congregation of more than 2,600 members and is the largest Presbyterian church in the Washington DC area. The church's mission is to serve those in need, follow Christ's mission, and reaching out to the community with hope, love and faith.
Our Lady of Good Counsel Catholic Church focuses on faith, education, and outreach. The church used to be part of St. James Parish in Falls Church, but due to growing membership, Our Lady of Good Counsel Parish was established in 1955. Our Lady of Good Counsel Catholic School was established in 1957. In 1973, a new building for the church was built, along with a 3-bell tower to welcome worshipers.
We hope that our guide to churches in the Vienna area is helpful to those who are moving to the community soon or plan to in the future! Need someone to execute your moving plan? Trust in the moving specialists at American Moving & Storage! We offer services for local moves, long distance moves, packing, shipping, and more! Schedule with us today at 703-870-7975 or fill out our contact form here.