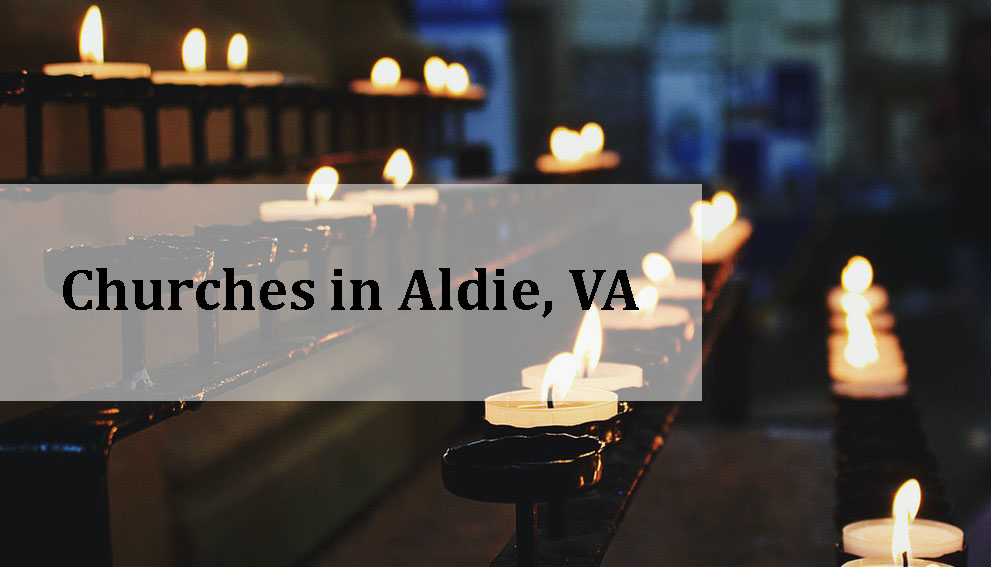 Between Chantilly and Middleburg lies the town of Aldie in Loudoun County, Virginia. Located on John Mosby Highway (US Route 50), it is a scenic town between the Catoctin Mountains and Bull Run Mountains. James Monroe, the fifth President of the United States, established his home in Aldie, naming the property Oak Hill. Are you moving into Aldie, Virginia this Spring and looking for churches to consider membership to for you and your family?
Aldie United Methodist Church is located at 39325 John Mosby Hwy and across the street from the US post office. Their mission is focused on community outreach, spiritual growth, mission projects, faith and worship. They have multiple ministries: Bible Study, United Methodist Women, Seven Loaves Pantry, and Prayer Quilt Ministry. They are always welcome to new members – stop by for Sunday Service, faith sharing, bible study or choir practice.
Aldie Presbyterian Church is at 23262 Meetinghouse Ln and near Aldie Elementary School. They believe in advocacy, prayer, worship, education, community, and equity. Their ministries include Presbyterian disaster assistance, hunger program, United Nations, Peacemaking Program, Environmental, and more.
Located at 39518 John Mosby Highway, The Church of Our Redeemer (Episcopal) is welcoming to all who are searching for peace and sanctuary, comfort and forgiveness, and fellowship. They believe in building out the community, selfless love, prayer, leadership and spirituality. They have Sunday service, Celebration of the Holy Eucharist, and coffee hour at the Parish Hall.
Just south of Gilbert's Corner on 24337 Old Carolina Road, Mt. Pleasant Baptist Church has its doors open to everyone. They have Sunday school and worship services every week.
We hope that our guide to churches in Aldie, VA lends some helpful insight into the neighborhood! If your family is moving to the Loudoun County area and is feeling the stress from coordinating everything, let American Moving & Storage lift the burden off your shoulders! We provide professional moving and storage services for long distance and local moves. Our strong, efficient crew and spacious trucks are ready for your move-in date! Schedule with us here.