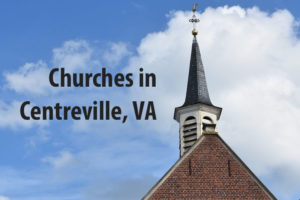 Moving to Centreville, VA and looking for more information about the area? Centreville is a robust city filled with culture, diversity, accessibility, and community. If you're interested in learning more about churches in the area, we've collected some information about the local churches in Centreville, VA.
1. Centreville United Methodist Church
This Methodist church is located on 6400 Old Centreville Road, across from the Centre Ridge Marketplace. It's very central within Centreville, which would make it convenient for your family, as you can easily transition into your weekly errands or pick up food or other items after church services, if you wanted to. Locals say that the staff is caring and friendly, it is very active in the community, and the members are enthusiastic about the mission support.
2. Centreville Baptist Church
Located on 15100 Lee Highway in Centreville, this church has a large space and the staff is very welcoming and friendly. Their youth group is active, and members enjoy their sermons and diverse outreach.
3. Centreville Presbyterian Church
This church is on 15450 Lee Highway, close to the Centreville landmark Stone Bridge. Members like the pastors and welcoming congregation.
We hope that you found this guide helpful for your research before your move into the area. If you need help managing your move to Centreville, VA, don't hesitate to call the professional team at American Moving & Storage!