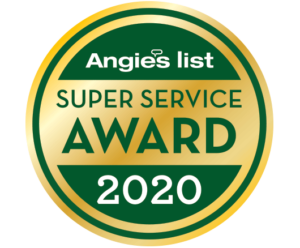 We are proud to accept the Angie's List Super Service Award for 2020 – an award that recognizes top-reviewed service professionals. We want to thank everyone who has left feedback on our services and chooses American Moving & Storage for their home and office moving and storage services. Our customers' time and consideration mean a lot to us, and we will do all we can to continue delivering exceptional services and serving our clients' moving needs.
Some of our favorite recent reviews are:
"They were excellent! They had very responsive customer service, the price was very fair,and the gentlemen who came in were very nice, very experienced, and worked very hard."
"American Moving was very responsive and professional. They showed up on time the day of the scheduled day and carefully moved my furniture and belongs. The workers were very cordial and very understanding of the uncertainty on my part where the pieces of furniture would fit. They placed furniture and boxes where we asked. The experience from the time I contacted them until my household was relocated was excellent."
"Called and scheduled two weeks in advance, they showed up professionally equipped, moved everything quickly and carefully. The truck was full to the ceiling. We had a lot of stuff. They could have squeezed it for two trips if they really wanted to but they made it one trip which shows honesty as two trips would have costed me extra due to the distance. I highly recommend them."
Thank you and please let us know how we can help you with your future move at 703-870-7975!